Home page
HKCC | Hornsby Ku-ring-gai Community College Inc
SUMMER SKILLS 2022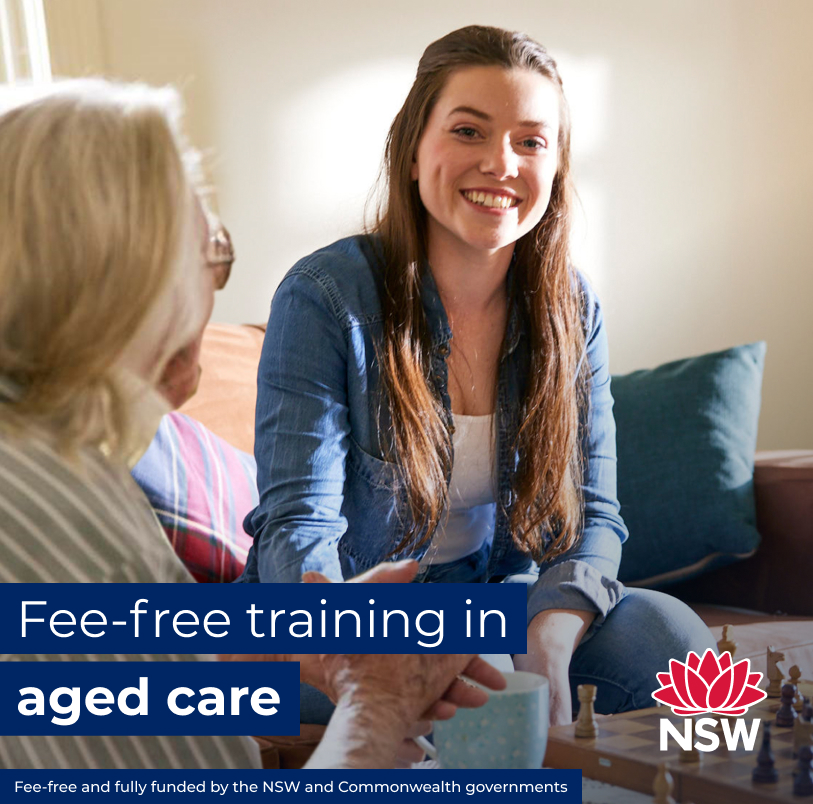 Are you a school leaver and looking for work in an in-demand industry?
Summer Skills at HKCC allows you to enter the world of Cyber Security and Aged Care and help you gain in demand skills. If you are aged 16 – 24 and have left school, Summer Skills might be for you.
Get Work Ready | Stay Work Ready
Skilling for Recovery – Job Trainer – HKCC is proudly offering a variety of subsidised* training courses now available for school leavers, young people and job seekers as part of NSW Government's Skilling for Recovery initiative. With courses as short as four days, this fully-funded opportunity is a great time to learn invaluable skills to grow and prosper in the workplace.
*SUBSIDISED BY THE NSW GOVERNMENT - ELIGIBILITY CRITERIA APPLIES
Starting Soon
Aqua Exercise

With a Qualified Instructor (F.I.A./Sport Science), Aqua Exercise will help you feel good by getting fitter, stronger and improve flexibility. The small classes are held in a heated indoor pool, catering for all levels of fitness. Make up lessons are available and all equipment is supplied.

Pre-requisite

Nil

Outcome

Improvement of strength, flexibility and fitness

What to Bring

Swimmers, towel and a water bottle

Directions:

1. Park at back of hospital
2. Walk along covered walkway to back entrance and wait outside the double sliding doors until I come and open up

Certificate III in Business

The BSB30120 qualification reflects the role of individuals in a variety of Business Services job roles. It is likely that these individuals are establishing their own work performance.

Individuals in these roles carry out a range of routine procedural, clerical, administrative or operational tasks that require technology and business skills. They apply a broad range of competencies using some discretion, judgment and relevant theoretical knowledge. They may provide technical advice and support to a team.

Occupational outcomes may include:

·         Office Receptionist

·         Administrative Assistant

Certificate III in Information Technology

This qualification reflects the role of individuals who are competent in a range of Information and Communications Technology (ICT) roles, including animation, basic cloud computing, basic cyber awareness, digital media skills, generalist IT support services, networking, programming, systems and web development.

Individuals who work in these fields apply broad sets of skills, including foundational knowledge in critical thinking and customer service skills, to support a range of technologies, processes, procedures, policies, people and clients in a variety of work contexts.

Occupational outcomes may include:

Help desk assistant / officer
ICT operations / user support
PC support
Technical support.